TO GET THE BEST OF OUR TECHNOLOGY AND OUR TEAMS
Our know-how
FLOW CUTTER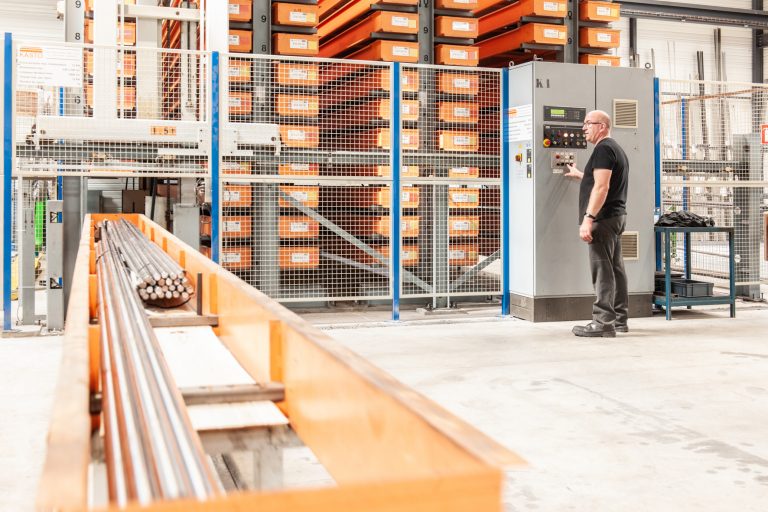 The Zobel cutting unit is made up of 3 saws, 2 automated warehouses, and chamfering and marking machines.
Our automated warehouses help us store 150 tonnes of material by optimising grip on the ground and, above all, making it easier for our operators to perform their work.
All our bars have a barcode to guarantee full traceability and our overhead cranes make moving as efficient as possible.
At Zobel, operators are fully independent at their workstations. They control the entire flow, from material output to quality control and machine programming.
Our fully digitalised manufacturing orders make transmission quicker, which in turn makes the company even more agile.
FORGING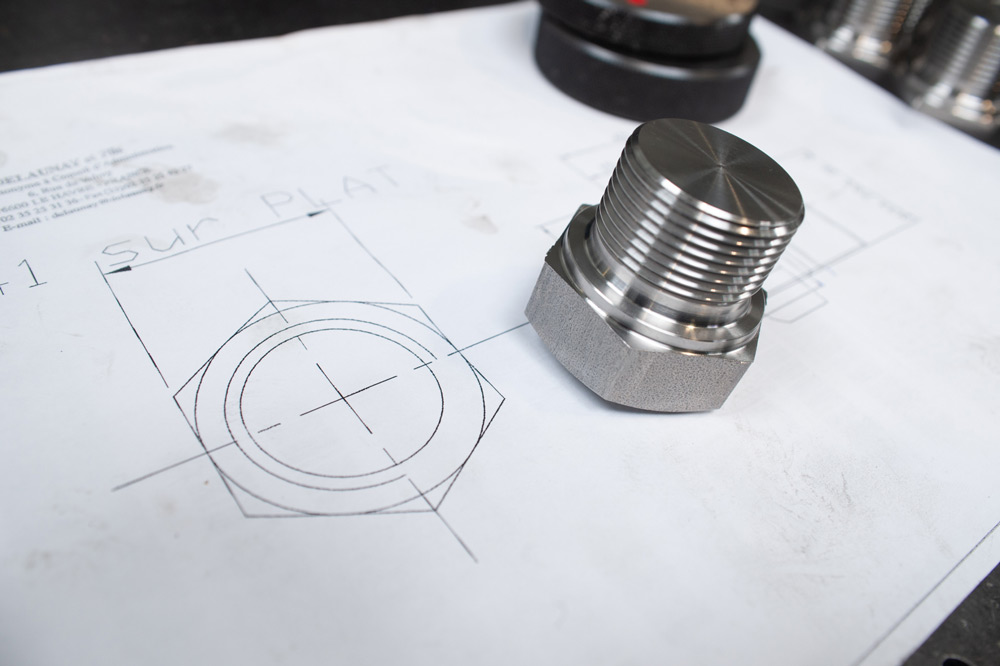 Our in-depth knowledge of forging guarantees that the forgings we produce are high-quality and meet all kinds of dimensional and mechanical requirements.
We work closely with the most talented and professional blacksmiths to guarantee the best price and the shortest timeframes.
HEAT TREATMENT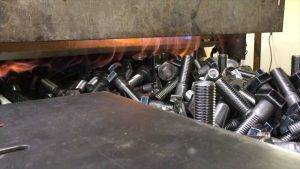 Quenching, tempering, annealing, hyperquenching… Our subcontractors have mastered all these heat treatment processes, which means that Zobel is able to perform a wide range of heat treatments.
We provide all the heat treatment curves and results of additional tests.
MACHINING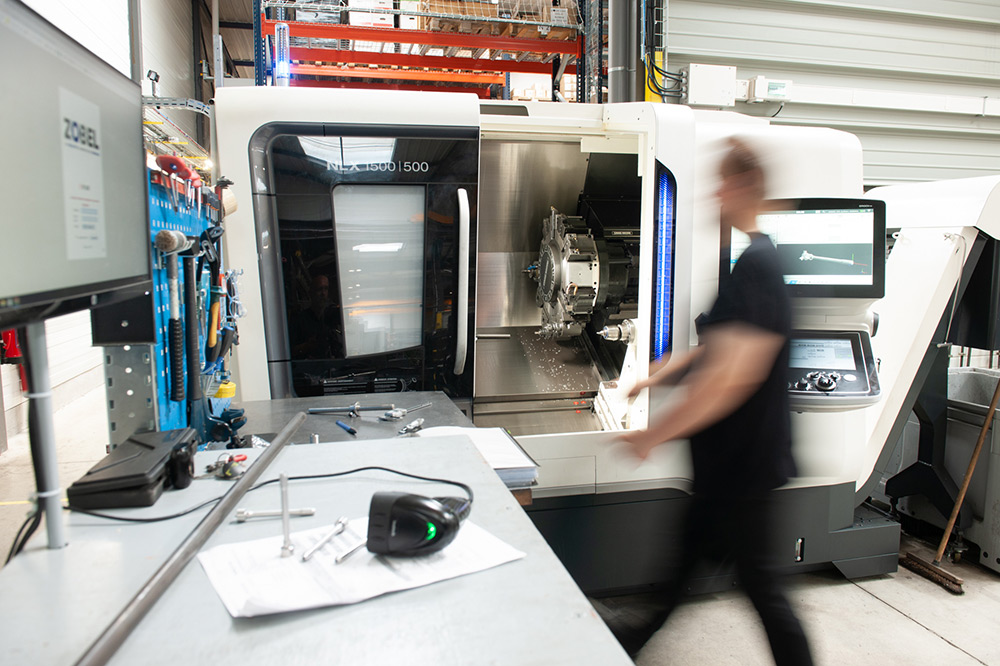 Our machining facilities mean that we are able to machine countless types of parts, from simple to highly technical.
To machine highly complex parts, we use the latest digitally controlled equipment. Thanks to our in-house training and coaching programme, all our operators learn to program these digital controls directly at the machine. This makes our manufacturing tools more flexible and guarantees that we have full control over the means put in place to machine your parts.
We also have more traditional machining facilities with milling machines, drilling machines, lathes, and more.
All these machines help us carry out simple operations and do not require expensive resources, which guarantees that Zobel is competitive and affordable when it comes to manufacturing costs.
Last but not least, we boast threading machines, which form the backbone of our business.
ROLLING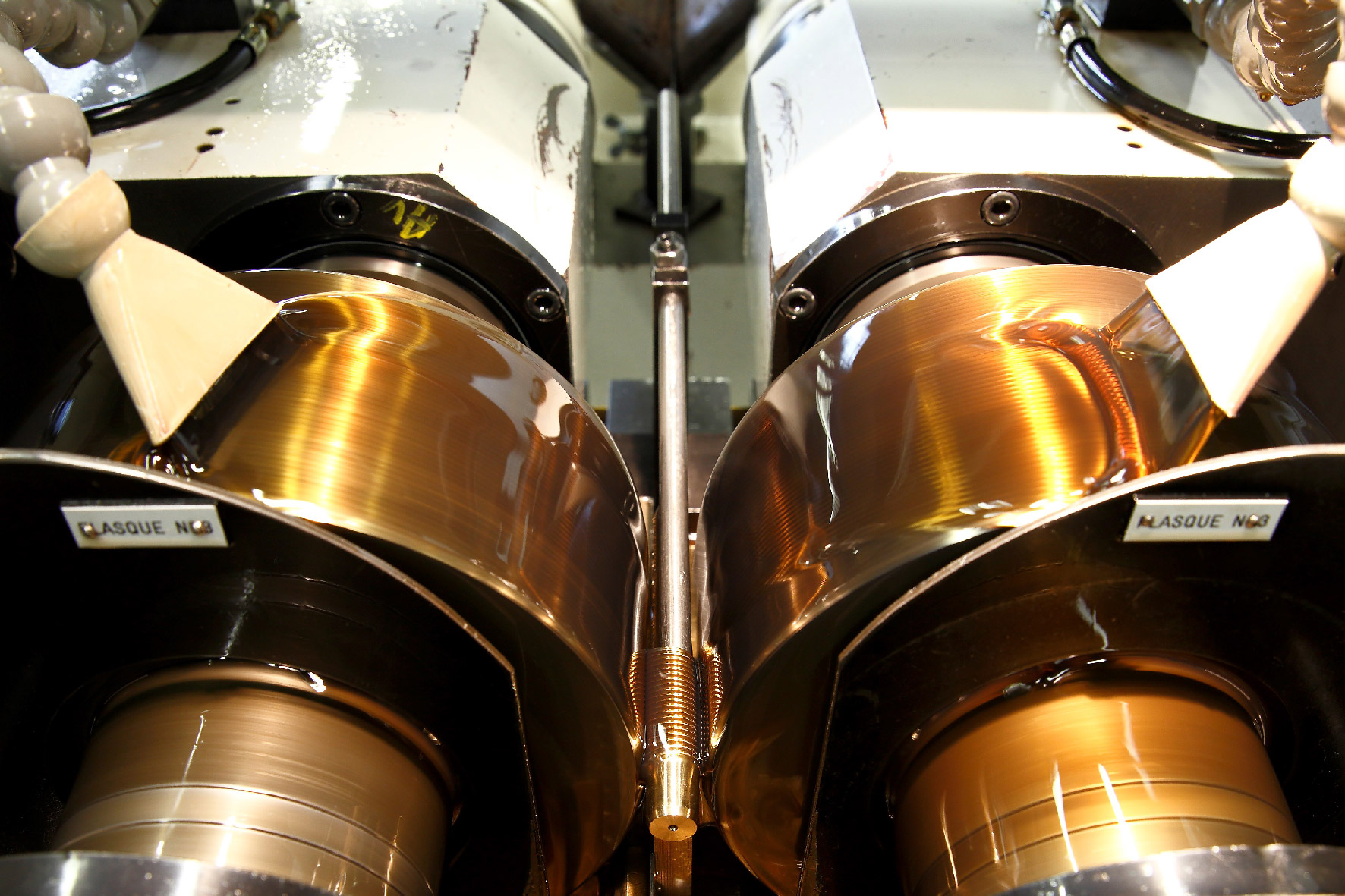 Thread rolling means reproducing the profile of a tool called a "knurl" on parts. The part is deformed due to the cold under the pressure of the knurls until the thread is obtained. When this process is used, the metal fibres are moved as opposed to cut, which is the case with thread cutting.
Rolling has two main benefits. First, the thread becomes more resistant because the surface material hardens. Second, the process is quick and therefore reduces manufacturing time.
Zobel boasts a fleet of rolling machines offering capacities from 5 to 40 tonnes and a wide range of knurls allowing for in-feed or plunge-feed (screws, studs, etc.) and thru-feed (bars) rolling.
SURFACE FINISHING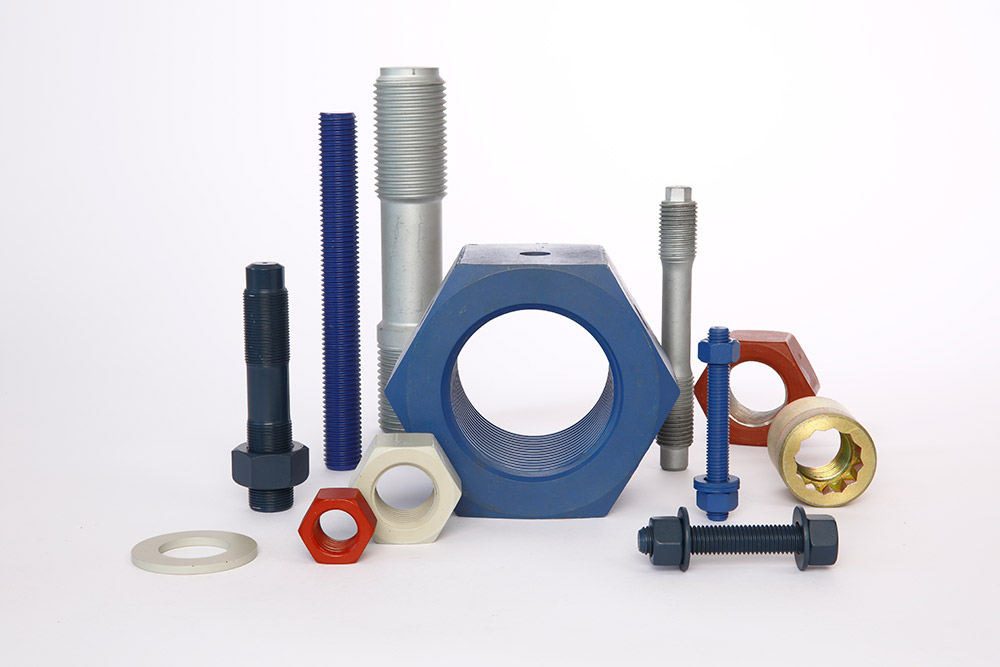 To guarantee that our fasteners remain resistant in critical conditions of use, we offer a wide range of surface finishes designed to improve the characteristics of our products.
Zobel masters all types of nuts and bolts coatings, including electrolytic, lamellar and fluoropolymer films.
We work closely with the most talented and professional applicators to guarantee the best price and the the shortest timeframes.
OUR SURFACE FINISHES (non-exhaustive list):
Electrolytic Coating
Lamellar Coating
Galvanised Coating
Zinc-plated ROHS
Zinc plated Degassed
Bichromate zinc-plated
Zinc Nickel
Deltaprotekt ®
Zintek ®
Magni Coating ®
Géomet 500 ®
Dacromet 500 ®
Hot
Fluoropolymer
Phosphatation
Others
Xylan 1070 & 1424
Xylar + Xylan 1070 & 1424
Zinc nickel + xylan 1070 & 1424
Manganese
Zinc
Oiled zinc
Amercoat
Galvanic browning
Pickling Passivation
Stanal®
Gerardization
TESTING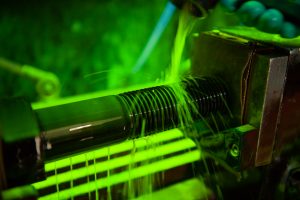 From material reception and manufacturing to dispatch, our products undergo testing throughout the entire production process to guarantee the required level of quality. The testing is carried out by trained employees using suitable and monitored methods.
Our in-house testing department and its COFREND 2 certified staff carry out the following types of testing:
Dimensional and visual inspections

Hardness tests
PMI
Ultrasonic testing
Penetrant testing
Magnetic particle Inspection
With the support of our ISO 17025 certified partner laboratories, Zobel carries out a wide range of tests (tensile and impact tests, metallography, etc.).