44 YEARS OF EXPERIENCE PERFECTING NUTS AND BOLTS

The Zobel adventure began in Fleurbaix in 1976.
Zobel exists thanks to one man: Hubert Zobel.
In 1976, after leaving language teaching and turning to business, Hubert Zobel decided to set up his own company. On paper, it did not seem that he was destined to succeed in the nuts and bolts industry. Yet his modern language skills and his mind for business, combined with an ability to teach himself, soon proved invaluable for the company's growth.
Initially only trading in nuts and bolts, Zobel quickly turned to manufacturing and conquered new markets in industry and energy.
The reason why Zobel has been able to evolve together with technologies and markets for the past 44 years is because its CEO, Hubert Zobel, has always made listening a priority.
Yann Zobel, the company's Managing Director, has safeguarded this human value to the point where the ability to listen is now part of Zobel's DNA.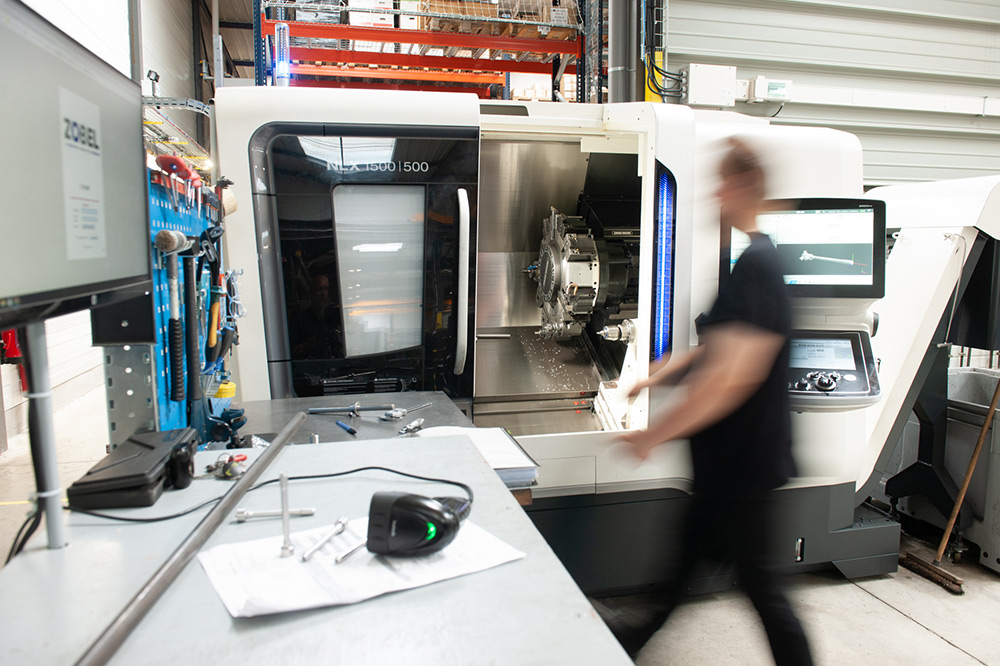 Behind Zobel, there is also a territory.
The adventure started in Fleurbaix and continues in Fleurbaix.
Initially set up in 300 m2 premises, Zobel moved and was expanded several times. One thing is certain, however: Hubert Zobel will never abandon the town of Fleurbaix where he grew up, just like his mother Andrée and his father Charles, who was the village postman for almost 40 years.
In 2018, Managing Director Yann Zobel consolidated the company's roots further by building a new 3,800 m2 factory in… Fleurbaix, where else!
The Flandre Lys region, where Fleurbaix is located, is a very dense economic structure. Every day, Zobel takes advantage of the opportunities created by dozens of VSEs, around sixty family-run SMEs, and world leaders in industry. The association of municipalities of Flandre Lys actively contributes to the region's dynamic growth.
Located half an hour from Lille, the train station and airport, Zobel is ideally placed at the crossroads of north-south and east-west flows.
Only 300 km separate us from the six main economic hubs of Northern Europe: Paris, London and Brussels, Rotterdam, Antwerp, the Dutch Randstat, and the Ruhr and Luxembourg.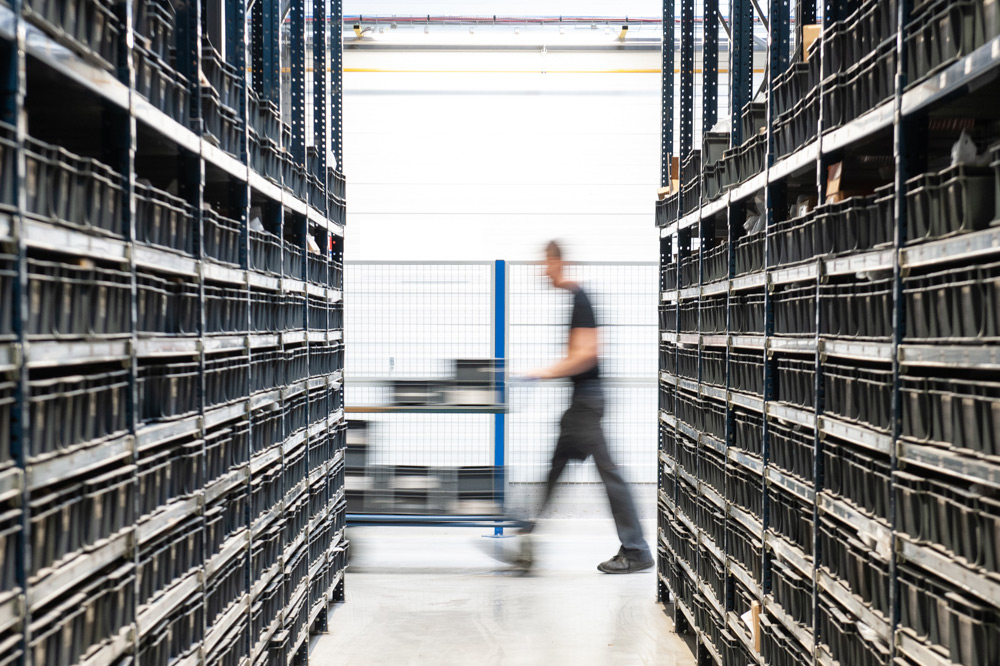 1976. Creation
Hubert Zobel, the company's current CEO, sets up the company in Fleurbaix in 300 m2 premises. Zobel, a VSE specialised in the nuts and bolts trade, is born.
1980. Diversification
Zobel acquires machine tools (saws, lathes, etc.) and begins manufacturing. Diversification pays off!
1993. From father to son
Yann Zobel, Hubert's son, takes over the company. He is the current Managing Director.
1997. Move
The company continues to grow and moves to a 1,200 m2 site. It purchases rolling machines and CNC lathes. In the same year, Zobel obtains its first ISO 9002 certification.
2003. Expansion
Zobel expands its site and now has a production and storage area measuring 2,400 m2. Around the same time, the company is awarded the ISO 9001 certification.

2011. ND FAST
This is the year that ND FAST, Zobel's partner company, is born in Avignon. It is managed by Frédéric Zobel, also Hubert's son.


2012. Testing and certification
To take testing and standardization even further, Zobel creates its own Non Destructive Testing Division. Not long thereafter, Zobel obtains another certification: the PED – DESP/2014/68/EU certification.

2018. Efficiency and expansion
The company acquires the new SYLOB 9 ERP software to make its supply chain more agile and more ergonomic. Thanks to support from the association of municipalities of Flandres Lys, Zobel moves into a brand-new 3,800 m2 factory. The company acquires automated storage machines and expands its machinery. This is also the year that Zobel is awarded another certification: the AD 2000 Merkblatt W0 certification.


2020. Expertise
In 44 years, Zobel has forged a solid reputation worldwide. Today, it is one of the French pillars in the nuts and bolts industry.